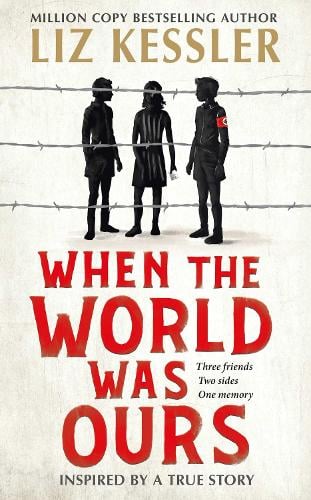 It's 1936 and three children, Leo, Max and Elsa are riding the giant Ferris wheel in Vienna, celebrating Leo's 9th birthday, having fun in the sunshine together, unaware that very soon life will change forever. Elsa and her family move to Prague in Czechoslovakia, Max has to move as his father has been promoted so they go to Munich, and Leo who remembers a seeing a letter from an English couple his family had literally bumped into. This is the story of their lives over the next 10 years, told from each child's viewpoint. The paths they choose to take and the roads they are led down, a shared photograph, full of love, family, friendship.
It's one of those stories that will remain in your heart for a long time, one of those books that should be on every senior schools reading list. It's full of powerful words, descriptive prose, and you can almost smell some of the situations the children find themselves in.
It is based on the true story of the author's father.
Thank you to NetGalley and Simon and Schuster UK for an advanced copy of this book in exchange for an honest review.